How to Become a Graphic Designer
So, you want to be a Graphic Designer?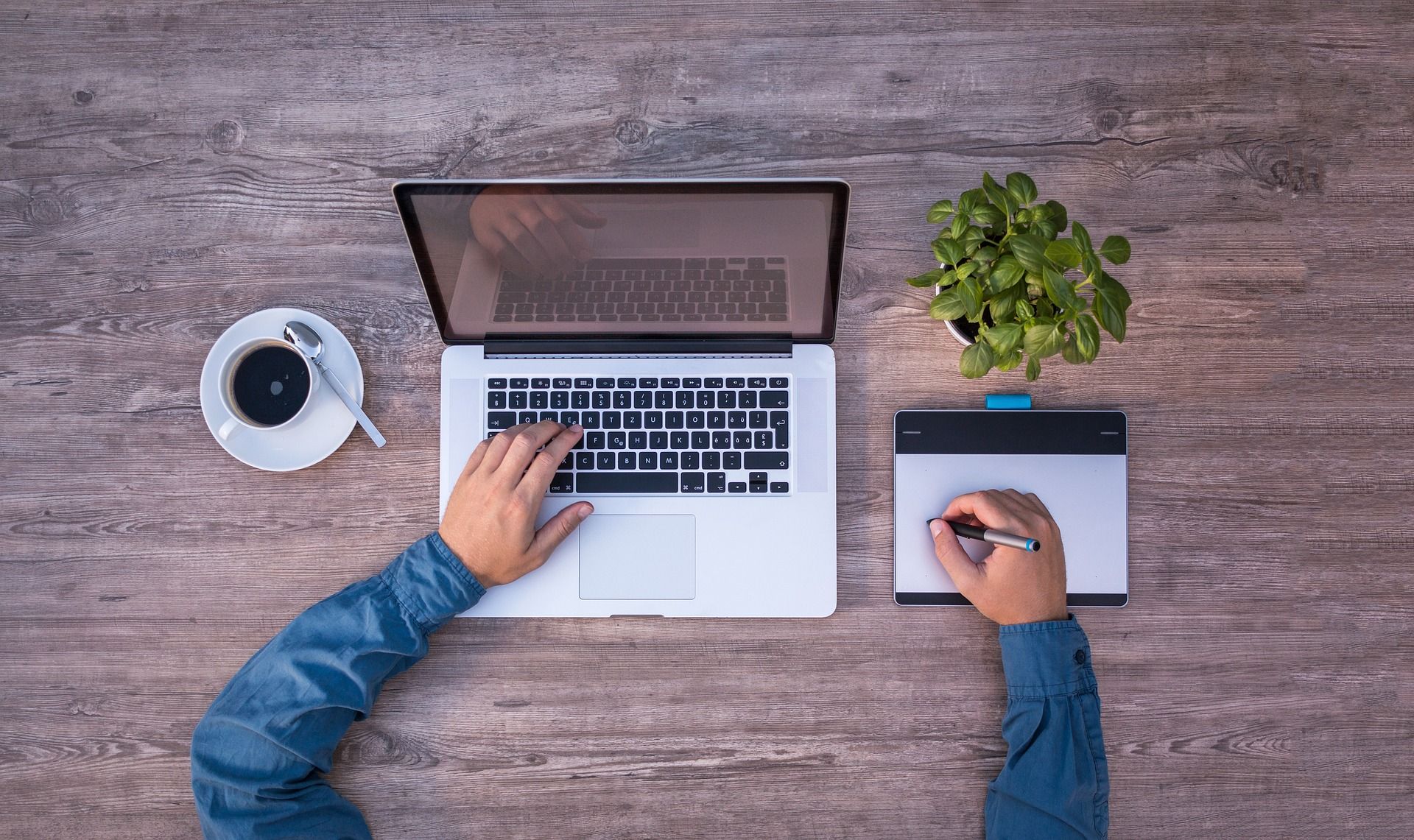 So, you want to be a Graphic Designer? Do you want to be a storyteller? A creative? A person that brings thoughts and ideas to life through visual and written content. Graphic Designers create and communicate information and engage audiences and it is a highly competitive career with lots of opportunities for growth and advancement.
What is a Graphic Designer?
A Graphic Designer is a creative professional that creates content to convey messages to a client, business, person, or members of the public. They use a range of skills including typography, digital design, and animation to create content for a range of reasons including entertainment, advertising, or marketing.
Career path and progression
There are a few ways to get into Graphic Design and once you are qualified and know the principles of design you can continue to grow, learn new skills, and work towards a higher paid job. Many Graphic Designers begin their careers at entry-level positions, some even work as freelancers for an agency, then they build a portfolio of work for different clients. Graphic designers can go on to work in other fields such as web development, product management, UX design, and web design. The design skills you gain as a Graphic Designer are valued everywhere and design will never go out of style.
How it differs in each country
There are a few ways to become a Graphic Designer, there are self-trained Graphic Designers that learn the creative tools they will need independently or through online courses. Some go down the route of gaining a formal education in Graphic Design. You can take college courses and university courses on this topic, and you will learn the fundamentals that you need to start your career and start to develop a portfolio. There are also post-graduation courses in Graphic Design that will help you stand out from the crowd.
The process is similar in other countries, such as India and America. There are courses available at all levels to help you to become a Graphic Designer. The entry requirements differ in each country, but if you don't meet them, there are other paths you can take to achieve your goal. If you have the creativity and passion for design and the determination to learn, you can become a Graphic Designer.
Skills, Qualifications, and requirements
There are many skills required to be a successful Graphic Designer. The main skills that you need to have as a Graphic Designer are audience targeting, color theory, layout and typeface design skills, website development skills, and excellent communication skills. The hard skills you will need to be a Graphic Designer are knowing how to use Adobe Photoshop, Adobe Illustrator, Adobe InDesign, and Adobe After Effects. The soft skills needed include problem-solving, marketing, creativity, being detail-oriented and social media and time management skills.
Salary and working hours
Junior Graphic Designers can earn anything between £18,000 ($21,000) and 23,000 ($27,000) and your salary will grow with your level of experience. Advancing toward being a Senior Level Graphic Designer or Creative Director, you can earn between £55,000 ($65,000) and £60,000 ($71,000).
The working hours of a Graphic Designer are normally 9 am - 5 pm. Depending on the company, you might be required to work weekends on occasion. If you are a Freelance Graphic Designer, you can set your own hours.
A day in the life of a Graphic Designer
A day in the life of a Graphic Designer may be varied depending on what type of company you work for. But you will spend some of your time focusing on the concepts of what you need to create, having meetings with the appropriate people, including stakeholders to discuss projects. The biggest portion of your day will be spent designing. You will use a variety of software to design the graphic, whether it's for digital or print, and it takes a lot of time and effort to get to the finished product.