How to Become a Surgeon
Find out if you have what it takes to train to become a doctor, then specialize and become a surgeon.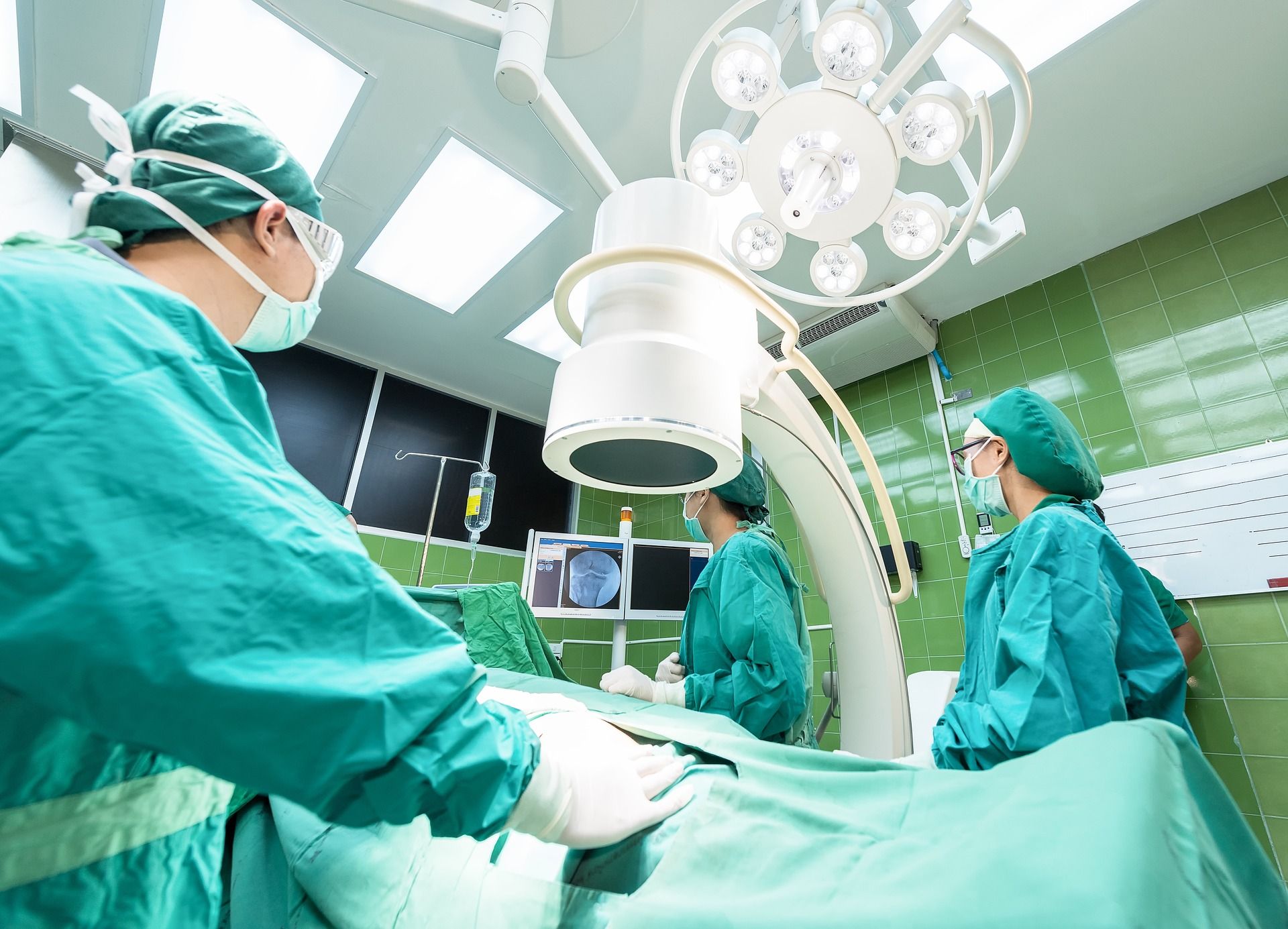 Do you believe you have patience, determination, and the ability to be calm under pressure? Do you dream of being in the operating room and saving lives? Then maybe becoming a surgeon is the right path for you. Find out if you have what it takes to train to become a doctor, then specialize and become a surgeon.
What is a Surgeon?
Surgeons are medically qualified doctors who specialize in operating on patients. Their main role is performing medical procedures and cutting a patient's body to repair, remove or replace. As a surgeon, you will need to be dedicated to training hard for many years to be able to operate without supervision and you will continually evolve and learn new skills throughout your career as technology advances.
Specialties
There are many specialized paths that you can take when becoming a surgeon. You might want to be a general surgeon, which focuses on operating on the abdomen, but there are more options to choose from depending on your interests, including plastic surgery (reconstructive) cardiothoracic surgery (heart and lungs), neurosurgery (brain) and pediatric surgery (working with infants and children). Once you have completed your core surgical training, you can do specialty training to achieve your surgeon goals.
Skills, Qualifications, and requirements
There are essential qualifications you need to become a surgeon. First, you need to have a medical degree. The average medical degree takes five years to complete and how you achieve this will depend on your country and its education system. You also need to complete a training program to become a licensed surgeon and take more training to find your specialty. It can take between ten and sixteen years to become a surgeon. It involves an extensive education, a lot of studying, and exceptional skills to achieve it.
So, what skills are required to become a successful surgeon? Dexterity is an important one, to be able to perform procedures with precision and without error, you must have good manual dexterity. You also need to have good critical thinking and problem-solving skills and be able to think on your feet. There will be times as a surgeon when you have to make a life-changing decision to save a life and this isn't a skill that everyone has. Communication skills are also essential to be able to accurately communicate with a variety of people including colleagues and family members of a patient. Leadership is also a beneficiary skill to have because surgeons are often in charge of doctors and nurses and have to ensure their colleagues are calm, safe, and efficient when they carry out their work.
Career path and progression
There are many ways to progress as a surgeon. Of course, there are multiple specialties but you can also train to teach surgery to others or you may want to run a department or manage a team. Unlike some other careers, surgery is a vocation, a way of life. You can spend a lifetime sharpening your skills as a surgeon and you are always learning new ways to do things. Surgeons are well respected, both professionally and publicly for their dedication and ambition to save lives.
How it differs in each country
Becoming a surgeon can differ in each country. In the UK, you begin by completing a degree that is recognized by the General Medical Council. If you are changing careers and have a non-medical related degree, you can do a four-year graduate entry medicine program. Post-degree qualifications include a two-year foundation program and a paid training job in a clinical setting. You will work as a junior doctor on a rotational basis and will watch surgeries. Once you complete the foundation training you begin your surgery training and the length of this depends on which specialism you choose.
In America, the process is slightly different. Getting a bachelor's degree is the first requirement but then students must take a medical college admission test, excel, and pass medical school to undergo their surgical residency. It is during this time that they train to become surgeons. Once they have passed their licensure exam, they can practice as surgeons.
India is highly competitive for medical students, with over 30,000 graduate doctors and surgeons every year, it can be hard to find a job, which is why many graduates travel overseas to secure a position. The first step towards becoming a surgeon in India is to clear their plus two or complete equivalent studies in physics, chemistry, and biology. Then it's the grueling but important NEET-UG examination to pass, which qualifies students for the MBBS course. After you obtain the MBBS degree and a mandatory internship as a junior doctor, you can apply for an MS degree in general surgery, which is three years long. Specialisms can be explored with further study.
Salary and working hours
Surgeons often have a high salary to match their expertise. Junior doctors can earn between £28,000 ($33,000) - £33,000 ($39,000) a year, whereas newly qualified surgeons can earn up to £114,000 ($137,000) with experience. If you want a 9-5 job, being a surgeon is not for you. They can work long hours, including nights and weekends, with many surgeons being on call on an out-of-hours rota basis.
A day in the life of a Surgeon
The day in the life of a surgeon isn't a typical one. Many surgeons begin their day as early as 4 am. They can work long shifts, even up to 18 hours long, and can have multiple surgeries and consultations during that time. Some surgeons have other responsibilities such as research or teaching to add to their busy schedule. The routine and schedule of a surgeon can change weekly or even daily.
Becoming a surgeon is not for the faint of heart! If you have the discipline, determination, and passion to do it, then it can be a wonderful career and bring your life-long joy, achievement, and rewards.