Top Tips: Writing University Essays
Read on for some top tips on how to write university essays and how to take your essay writing to the next level.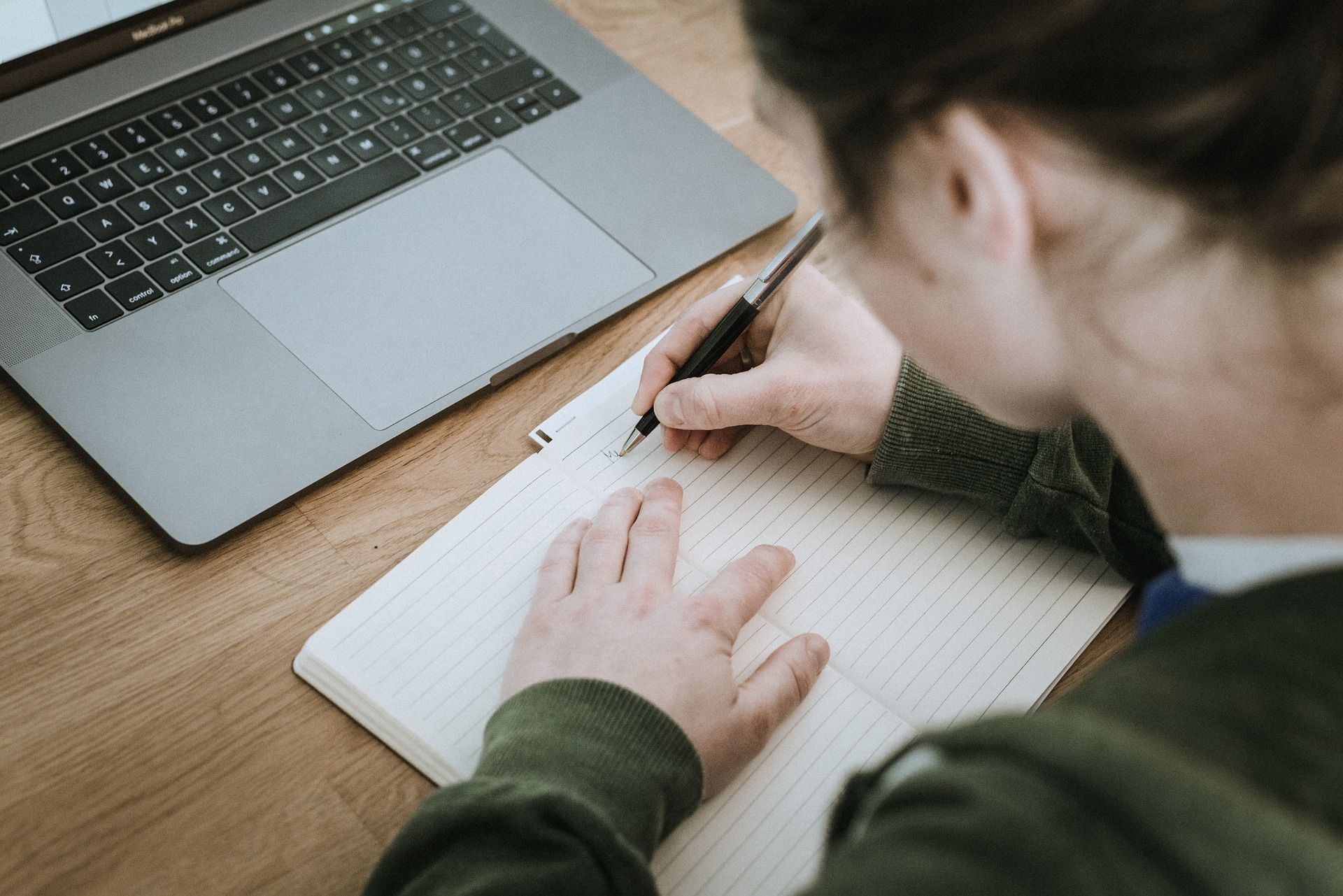 Writing academic essays is a skill that all students have to learn to master during their years at college and university. But what makes a good essay and how do you develop the necessary skills to get the grades you desire? Read on for some top tips on how to write university essays and how to take your essay writing to the next level.
What are you writing about?
The first thing you need to know before you begin is to ask yourself what you are writing about. The topic of your essay is the first step before you even put pen to paper or words on the screen. Knowing what you are researching, it's a good idea to only make brief, bullet-point notes at this stage. It's tempting to start crafting an introduction immediately, but by doing it this way, you will collect a strong collection of sources and have a well-rounded essay.
Research, research and research some more
When researching, it's important to use a variety of sources by also reputable ones. Check with your university or college to see which websites are appropriate for you to use. Use books and encyclopedias from the library and internet sources to gather the information you will need to write your argument or answer the research question you have been assigned or chosen.
Find the right structure
Write out some subheadings and a few ideas of what you want to write about under each one. It's much easier to write a long essay when you know exactly what you want to say and what point you are making next. If you are unsure of where to start, think about the overall theme of the essay and link back to your research, ask yourself what you are trying to say to the reader. There are three main components to any essay and those are, introduction, body, and conclusion. The body of your essay is the hardest part to write, but if you have a solid introduction, then you will have a good foundation to begin with.
Now, let's start writing
Now it's time to start writing your essay. The introduction should be clear, concise, and tell the reader what to expect in the rest of your essay, it will pose the question, food for thought, or argument that you will be making. Think of your introduction as a road map, you are going to tell the reader what you are going to explore in your essay and how you are going to reach your conclusion.
Don't forget to take a break
It's important to take a break when you need it. Cramming a full essay writing session the night before your deadline isn't the best approach, although many students do it. The best way to get the balance right is for every hour that you spend researching or writing parts of your essay, take a ten-minute break. During this time, you should get some refreshments, go for a little walk in the fresh air to stretch your legs, or have a short rest. Then, when you come back to your desk to work on your essay, you will feel recharged and ready to write.
End with a strong conclusion
Your conclusion is one of the most important parts of your essay because it should not contain any new evidence or findings, this should be in the body of your essay. Don't fall into the trap of repeating points you made in your introduction or information in the previous sections because this repetition reduces the impact of your essay. Simply write a summary of the themes discussed and tell the reader what the significance of your findings was or how the topic you discussed links to the bigger picture of the subject you are studying.
Proofread your work
This is necessary. Proofread your work and don't just do it when you have completed your essay, every time you complete a paragraph, read over it and use a spell checker to avoid any embarrassing typos when you submit your assignment to be graded. It's also important to step away from your essay when it has been completed and come back to it a few days later before handing it in. You will see your work with fresh eyes and are more likely to spot any mistakes or read parts that need to be more clear or concise.
Check for plagiarism
Most universities have plagiarism checkers that you can use but if not, there are plenty of free resources that allow you to upload your work and ensure there is no plagiarism. Never copy and paste information from a source and claim it as your own. Academically, plagiarizing is a serious offense and you should always write original thoughts. Remember, your tutor or professor wants to hear your point of view, your voice, and your thoughts on the topic you are writing about.
Reference your sources
Always cite your sources. Each university or college has a different referencing system such as Harvard, Chicago, APA, or MLA, follow the guidelines set for you and add them at the end of your essay. A good way to remember your sources is to leave post-it notes in the books you read on the correct page or make a list of websites you read and keep them in your notes app to correctly write up later.
Submit your essay
You've done it. You have put in the hours and the work to craft the perfect essay, you are ready to submit it. But before you do, reward yourself or spend a small amount of time doing something you enjoy. Then click submit and know that you can relax. Until the next essay deadline that is!